LIQUID DIETARY SUPPLEMENT

SLOW AGING AT THE
CELLULAR LEVEL™*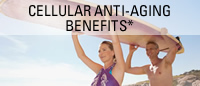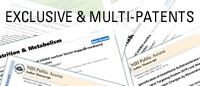 Order Vivix by clicking here
(Save an additional 10% with AutoShip)
A Revolutionary Breakthrough in Cellular Anti-Aging*
Powerful Results Proven in Clinical and Laboratory Studies
Finally. Feel younger, longer, or your money back. Powerful solution: Some supplements boost cell energy. Others claim to be rich in antioxidants. But only Vivix® delivers ingredients that have been shown to positively impact four key mechanisms of aging at the cellular level. Vivix is available as a liquid, or in convenient liquigel capsules.
Vivix® is a revolutionary breakthrough in the fight against cellular aging. Developed after years of research by Shaklee Corporation, the number one natural nutrition company in the U.S., Vivix is the world's best anti-aging supplement. In a 2011 clinical study ("A Resveratrol and Polyphenol Preparation Suppresses Oxidative and Inflammatory Respone to a High-Fat, High-Carbohydrate Meal") published in The Journal of Clinical Endocrinology and Metabolism and laboratory studies, Vivix ingredients have been shown to impact the four key mechanisms of cellular aging.*
A 30-day supply of Vivix delivers the equivalent amount of resveratrol found in 3,000 glasses of red wine, and Vivix ingredients were shown in a laboratory study to be 10x more powerful in slowing a key mechanism of aging than resveratrol.
Shaklee scientists have worked for years to create and deliver a unique blend with polyphenol ingredients shown in laboratory studies to address cellular aging. To deliver the world's best anti-aging supplement exclusively to you, Shaklee has secured the entire supply of one of the key ingredients from the largest and best growers in the world, and filed for multiple patents to protect this innovation.*
VIVIX BENEFITS AT A GLANCE
*In clinical and laboratory studies, Vivix Ingredients*
Help protect and repair cellular DNA

Positively impact genetic regulators

Promote mitochondrial biogenesis

Slow AGE protein formation
VIVIX INGREDIENTS ALSO*
Supports heart health and cardiovascular function

Promotes cellular longevity

Promotes good health and well-being

Supplies antioxidants; fights free radicals

Increases cellular energy
* These statements have not been evaluated by the Food and Drug Administration. These products are not intended to diagnose, cure, or prevent any disease.