Dr. Forrest C. Shaklee, Sr.
Company Information
Since its formation in 1956, Shaklee has been a leading provider of premium quality, natural, environmentally friendly nutrition, personal care, and household products. From the beginning, they've produced "products in harmony with nature." Shaklee today is "Beyond Organic". Their quality standards go beyond how and where an ingredient is grown. They guarantee to purity and potency of every new botanical ingredient after harvest so that the finished product is free of over 350 contaminants.
What makes Shaklee different? The Shaklee is the #1 natural nutrition company in America. Dietary supplements are not regulated by the FDA like pharmaceuticals. Supplements are considered foods, not drugs. Unlike drug companies, supplement manufacturers are not required by the FDA to uniformly test ingredients, prove safety, and certainly not required to prove their products work! It's true. Shaklee has taken the high road. They operate more like a pharmaceutical company. The Shaklee brand is synonymous with high quality and efficacy, representing one of the most well established names in the nutritional supplement and direct selling industries. The company's strong and loyal customer and distributor base has supported the company over the last 62 years. Why? The products always work. Safely.
With a robust product portfolio, more than 100 patents and patents-pending worldwide, Shaklee operates in Canada, Japan, Malaysia, Mexico and the U.S., and has over 1.2 million members worldwide. Shaklee products reflect the company's commitment to the highest quality, service and customer satisfaction, backed by a 100% guarantee.
Using the knowledge he gathered from a lifetime of studying the importance of nutrition in building health, Dr. Forrest C. Shaklee, founded Shaklee Products in 1956 with his sons Forrest, Jr., and Raleigh to produce and sell nutritional supplements. The company's Social Marketing* plan was firmly based on the Golden Rule and on Dr. Shaklee's philosophy of "Thoughtsmanship."
From its modest beginnings in 1956, through it's explosive growth during the 1970's, to present day, the corporation remains guided by Dr. Shaklee's founding philosophy of the Golden Rule and In Harmony with Nature®.
For nearly 62 years, Shaklee has been improving the lives of millions of its retail customers, members and independent distributors. Shaklee pioneered the nutritional supplement industry by creating natural products that are good for us and our planet--products that people need and use every day.
Like a handful of true visionaries who have shaped our society, Dr. Shaklee was a man of many diverse and passionate beliefs.

He realized that the complementary strengths of science and nature had incomparable healing power. He also believed in an uncompromising respect for the environment, decades before words like "global warming" and "biodegradable" even appeared.

From these founding principals, Dr. Shaklee created natural food products and household cleaners that were the best of science and nature combined - and in this process, set his company on a path of Creating Healthier Lives.

Now, a new generation is discovering the Shaklee Difference and joining the Shaklee community. After all, the tenets are timeless.
---
*Social Marketing--Health, Opportunity, a Better World for All
It's about conversations. Social Marketing is a business model that leverages your social networks to make everyone's life better and rewards you for doing so. At Shaklee, we're about Health, we're about Opportunity and we're about A Better World. Plain and simple, people use the products, find they improve their health or their lives, so they tell others about them. Presto. A marketing concept, as outlined below:
Traditional businesses often spend millions of dollars on advertising to find their next customer. These costs are passed along to their customers in the purchase price of the products they sell.

Instead of paying millions for advertising and middlemen Shaklee invests in maintaining the highest quality products available and pays you to develop your own customer base through Social Marketing.
• Scientifically proven products based on natural ingredients
• Over $250 million invested in clinical testing, research and development
• Over 100,000 tests annually for product quality
• Over 135 published studies
• Highest standards for ingredient quality, purity, and efficacy.
At Shaklee, we like to say that when you use a Shaklee product, you will know three things to be true: It is always SAFE. It always WORKS. And it is always GREEN.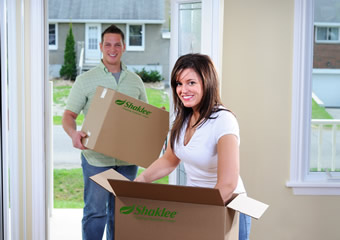 ---
You can purchase Shaklee products at Retail Price, or at Member Price for a 15% Discount. Click this
Join as a Member
link for more information.
---
---